Its Wine Wednesday!  Ever wondered what to do with your old wine corks? Hate DIY projects because they suck?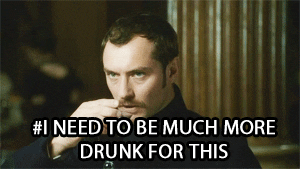 Well….I've got you covered!  Why not spruce up your home with a few easy, time efficient, handmade, household items.  These are DIY projects for the ADHD impaired.  They're definitely conversation pieces that you'll have fun chatting/bragging about with your friends.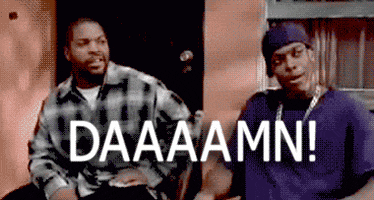 Another great thing is, most of these projects only require your corks, a glue gun/superglue, a couple of inexpensive items and a little creativity!
---
Wine Cork Lampshade
Ease Factor: 5 stars
Corks, corks, corks
Start with a lampshade you're not using, if this is your first go round. (No sense in fucking up a good lampshade.)
Make sure your glue gun is ready to go.
Personally, I'd start from the top, but you can start wherever the hell you'd like.
Glue the side of the cork that you want stuck to the shade.
Keep going until you're done.
Light that baby up and bask in its beauty!
---
Wine Cork Trivet
Ease factor: 4 Stars (Finding the right frame may be a slight                              challenge.)
Gather wine corks.
Take one or two with you to your nearest Dollar Tree/Store.
Find a frame to comfortably fit your cork(s).
Grab a hot glue gun/glue OR superglue.
Make sure all pieces fit comfortably BEFORE you glue them in. (Make adjustments as necessary.)
Glue the back of the frame, insert the pieces and VOILA!  You have yourself a lovely trivet that you made ALL by yourself!
Pat yourself on the back because this is probably the  greatest thing you'll do all year, slacker.
---
Wine Cork Garden Markers
Ease Factor: 5 Stars
Get however many corks you will need for your plants.
Get a pack of toothpicks or skewers.
Stick the toothpick/skewer in the cork.
Use a Sharpie to mark which plant you want.
Stick it in your plant or gift it (lets face it, you don't really have a green thumb anyway).
---
Wine Cork Candles
Ease Factor: 5 Stars
C'mon you already know what I'm going to say by now.
Soak the corks in alcohol for a week.  I've always used acetone alcohol, but I've heard of people using isopropyl alcohol.  Both are highly flammable, so I'm sure they both work equally as well.
Within the week, get yourself some cheap candle holders to put the corks in.
Once you're set up, light'em up.
Since you're probably an alcoholic, you'll have enough corks to brighten your world for a lifetime ;o)
---
Photo Credits
Wine Cork Frame
Ease Factor: 5 Stars
OK, so this last one is corks and glue at its simplest.  It could be much more depending on what you want to put into it.
Use paints, markers, feathers, glitter, etc, if you want to be creative. (Drink a glass of wine and smoke a bowl to get those creative juices flowing!)
Start gluing the corks wherever you'd like.
That's as much as I'm going to tell you.  It can't get more easier than gluing and looking at a fucking picture.  (Sorry, the ADHD is kicking in.)
Lastly, ENJOY YOUR BEAUTIFUL CREATIONS!!!  Show them to anyone who thinks you drink too much and tell them to Fuck Off.  You're a gotdamned genius!